At School
As this year Orange Shirt Day falls on a Saturday, Nechako Elementary School students and teachers will be commemorating this day on Friday, September 29, 2017.
(the date was incorrectly published as September 29 in the school newsletter)
---
The Importance of Orange Shirt Day
Orange Shirt Day is a legacy of the St. Joseph Mission (SJM) residential school commemoration event held in Williams Lake, BC, Canada, in the spring of 2013.  It grew out of Phyllis' story of having her shiny new orange shirt taken away on her first day of school at the Mission, and it has become an opportunity to keep the discussion on all aspects of residential schools happening annually.
The date was chosen because it is the time of year in which children were taken from their homes to residential schools, and because it is an opportunity to set the stage… Continue reading →
Open House
A reminder that the Nechako Open house will be happening this Thursday, September 21 – we ask everyone to assemble in the gym at 6:30.
This is the evening when parents/guardians will meet with teachers in the classrooms.
The evening fun includes FREE ice cream cones!!
Newsletter
The September issue of the Nechako Elementary School newsletter is online on the Newsletter page. Please make a note to review all the information and thank you for staying involved in your child(ren)'s school.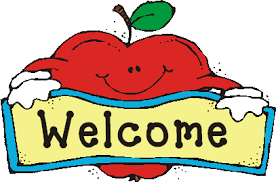 Nechako Elementary Open House
Thursday Sept.21 from 6:30pm-7:30pm
At 6:30 everyone will meet in the gym prior to the evening's activities – this year's theme is: Nechako's Most Magnificent Things!
We're excited to start a new year and look forward to seeing familiar faces returning, and new ones as well – see you there!
(rev. previous open house posting stated the incorrect time to meet in the gym)
Message from the PAC:
Welcome back students and parents! Our first PAC meeting will be Tuesday, September 12th at 7pm in the faculty lunch room at the school.
We have huge plans this year! We got all the ground work done last year, and this year we really are getting down to it. We'd LOVE new members. You can be as much or as little involved as you'd like.
If you're interested in joining our PAC, please come to the meeting this Tuesday.